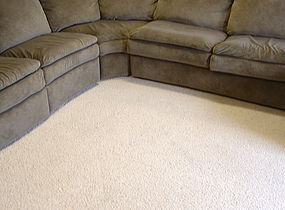 Why toss your favorite sofa or love seat away just because it's dirty or lost its luster over time.
The expert technicians at Best Carpet Cleaning offer a complete upholstery cleaning service that will restore your favorite sofa or couch back to its original luster.
Getting your upholstery cleaned by a professional will even extend the life of your favorite furniture.
Whether your upholstered furniture is synthetic or natural, our professional furniture cleaning process can help revive and extend the life of your sofa or love seat.
Our technicians will test the fabric for colorfastness and fiber type. Then we use a PH balanced pre-conditioner that will loosen the soil and dirt.
Next our professional quality extraction methods will properly suction up the soil and dirt, then heat and rinse pressure your furniture to produce the best results.